This season is turning out to be a book-reader's paradise. First it was amazon.in and Kindle books prompting a few posts earlier on this forum, and during the last week there were fantastic deals on books for young adults. Now it is turn of Flipkart to do more and enhance readers.
There are some interesting books being offered at 50% discount on Flipkart.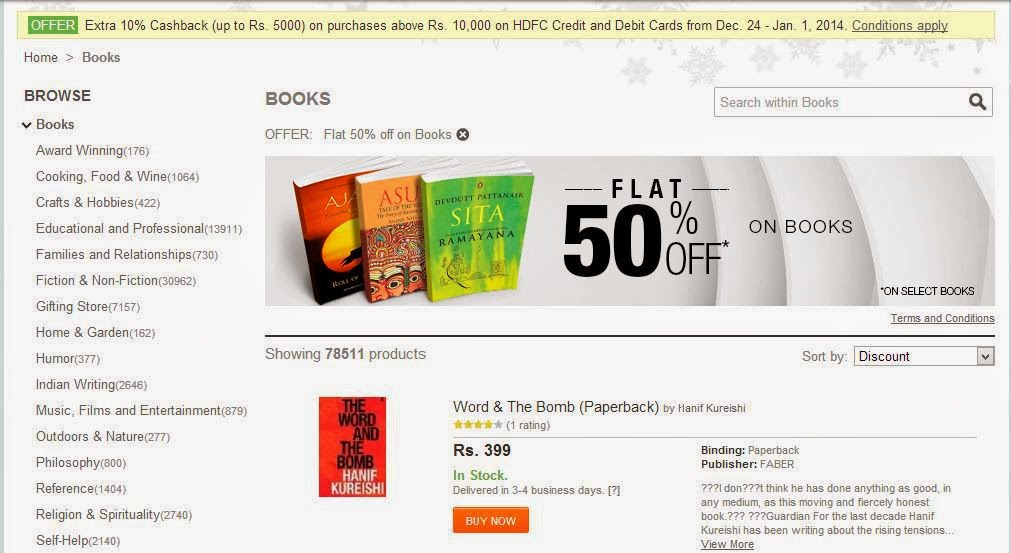 My top 3 recommendations:
1. Malgudi Days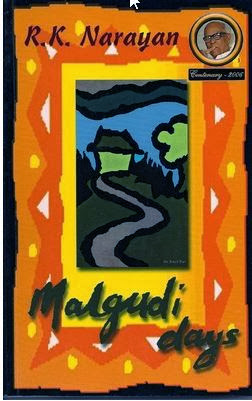 If you do not have this book, you should buy it now. Malgudi Days and related works by R.K.Narayan surpasses all expectations out of a typical Indian story, and that in a really simple language. You will be surprised at how many things you can relate yourself with even if you did not grow up in a village or had the same adventure spirit as Swamy or even the English Teacher.
Malgudi Days is my favourite of the comparatively few books written by the author. This is partly because of the excellent television serial made by the late Shankar Nag (the music still rings in my ears, and I can still vividly recall the dialogs), but more because of the topics covered in one book. The humour that sets in various situations including that of happiness or stupidity of childhood, the way situation moulds a man and the way some stories overlap with each other provides some interesting reading. Along with Swamy and his escapades, there are about 30+ other short stories. Not really a long book, but a thoroughly enjoyable one at that.
Get 50% off on the Rs. 130 for Malgudi Days (but add Rs. 40 for delivery charges).
2. The Intelligent Investor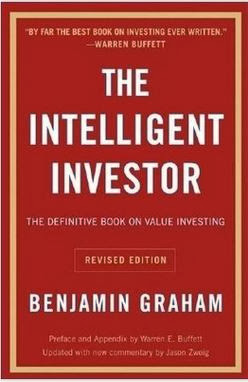 This book was kind of a surprise for me. Though I have never really taken investments (especially the ones in stock) too seriously, here at last there was some potential to learn the basics right. Not only does this book outline the topics well, but the "how" of investing is really well explained. For me, who was struggling with fundamental vs. technical analyses, mixing up investment and insurance, and with a marked tendency towards mutual funds, this indeed helped in making certain informed decisions (or so I believe). I was a convert after this book since my rather strong views were that Indian market reacts more to the sentiment and does differ widely from elsewhere. I took away a few good ideas from here, but am yet to grow rich by applying them
.
Get 50% off on Rs. 599 for The Intelligent Investor, with free home delivery.
3. The Discovery of India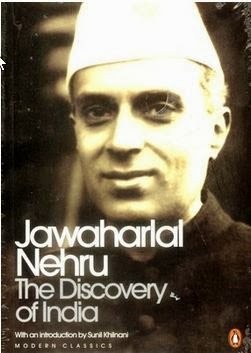 This was one of the few surprises when I started more serious reading about a decade and a half back. On one hand I did not look forward to visit the history of India (after all we were learning a lot of history at school, enough to last more than a life time). On the other I was deeply sceptical about learning history as told by a politician. The book I brought from the library was more an experiment on whether I could take not so exciting books and read it for the sake of it. But, imagine by surprise when I was caught up by the frenzy of all the history, struggles, wars, religions and more that made today's India. I caught myself going back and forth to keep track when required, learnt a lot more than history books in a concise but beautifully outlined manner, and also changed my perception of Nehru. My earlier view of failed socialist turned into appreciation for what he could do with whatever advice, and resources he had – all because of his love of the nation that gets expressed in these pages.
Again, 50% off on the market price of Rs. 599 and free delivery.
If you take my advice too seriously and read all of the above books (read them from anywhere, buying is not that important!), you will certainly need a break. What better way to celebrate a break than going back to often heard stories, with easy-on-eye pictures? That is the full volume of Mahabharatha by Amar Chitra Katha.
Buy it at 50% off at Rs. 1000, or 'combo' it with Ramayana for Rs. 146 more.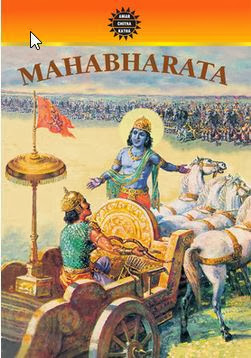 [Expired.
Check out other book deals
.]
[post has affiliate links that may earn me money at no cost to you]