Airtel Money is virtual money that acts like a prepaid card. You fill it, and you get to spend it in a awefully limited number of merchants. So, why bother? Let's see a few good reasons that are true today.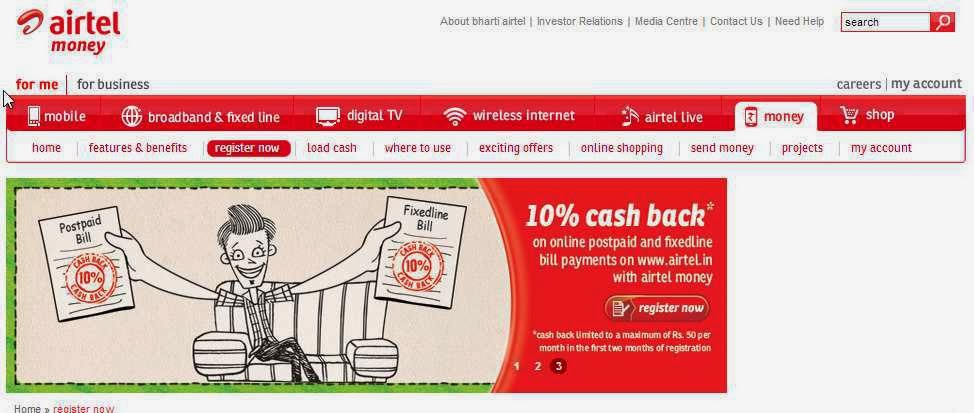 While the sales are low, there are bound to be better offers. Rightnow Magazine had been offering various freebies for sometime now, but the offer to reimburse 100% of Rs. 1600 in form of Airtel Money beats every other offer so far
I had availed of the earlier 5% discount on Airtel postpaid fees using Airtel Money. Well, it was not that exciting to load the money to Airtel Money from bank account and paying the bill through that channel, but saving Rs. 50 in a monthly bill of Rs. 1000 sometimes compensated for it. For a limited time now, Airtel is offering 10% discount when you pay for Airtel services with Airtel Money
There have been a few times when Airtel Money ran discount offers for other popular websites. This included direct discounts, discount coupons and more. Right now they are having a eBay discount coupon, but nothing that will cause a flutter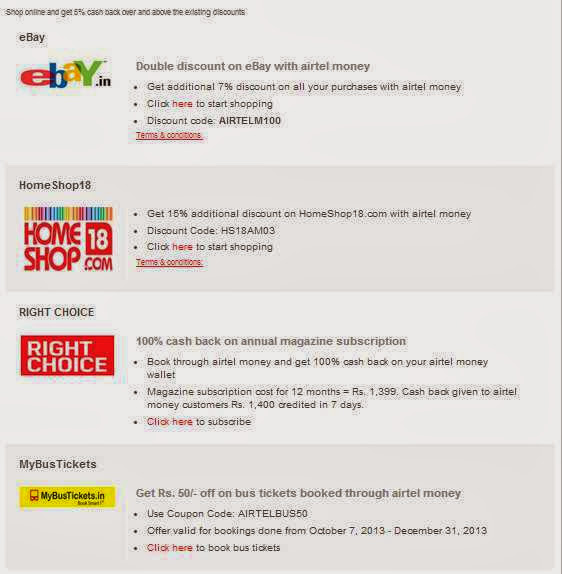 When in dire need due to shortage of time or due to poor planning, you can pay utility bills through Airtel Money. You can try to book train tickets as well, but I am not really sure how many people *actually* succeed in that. Of course like the ads say, you can transfer money to friends or enemies
Probably the best thing though – you can carry out all your transactions without credit card, and only with your phone. This works out best if you do not have a credit card, or you want to minimize the risk of virtual money by limiting the max amount for any transactions. Since Airtel Money is completely dependent on the amount of money loaded earlier, this can act as one layer of security as well. Also, you cannot do more than Rs. 10000 worth of transactions in a single month using Airtel Money
Be aware of charges and fees though. Airtel Money today does not have a lot of merchants on its rolls, but certain payments and transactions may attract a commission or a flat fee (this is clearly depicted on their site).
Go ahead, register yourself for a free account today. It does not take any more money than you are spending anyway, you may also end up saving a few hard-earned rupees in the process and feeling more secure through a pre-paid, limited-value transactions.
[disclaimer: links here may fetch me money at no additional cost to you]