Comparing insurance plans in India has not taken off very well so far. But can save good amount of money if you are willing to do some reading up before you buy any insurance plan.
In theory there should not be a lot of difference between the insurance plans providing same kind of benefits. All insurance companies abide by the IRDA rules, are guaranteed to an extent allowable by law and try to be fair as required by the regulator. But, in practice, there are things that add/remove cost for the insurance company, and that is passed on to the customer's benefit in today's aggressive market. So then, it should be an established fact that you should compare insurance plans for better deals out there. These could save anything between Rs. 100 to a few thousands if you are willing to absorb some defiencies.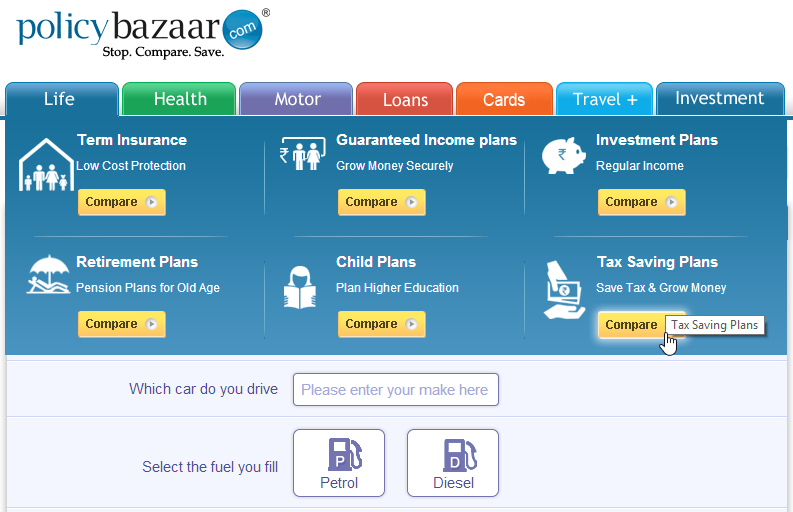 If you have not noticed the ads recently, Policy Bazaar is on a publicity spree to get everyone to visit their site – not without reason though. I had used Policy Bazaar for my insurance needs, and found it friendly to use, easy and laying out the facts rather nicely. Not satisfied with the niceties, I did visit more 'comparison' websites, the insurer's websites, and even got interviewed by two insurance agents from different companies. From all this, I came to a single conclusion. Yes – research is important, no – I could not get better rates than Policy Bazaar. Don't trust my statement though, you should try for yourself.
Policy Bazaar lays out the comparison facts, but be prepared to read the finer details of what is covered or not covered in insurance. If you are seeing too steep difference between two rates, it is most likely that you are not comparing apples-to-apples.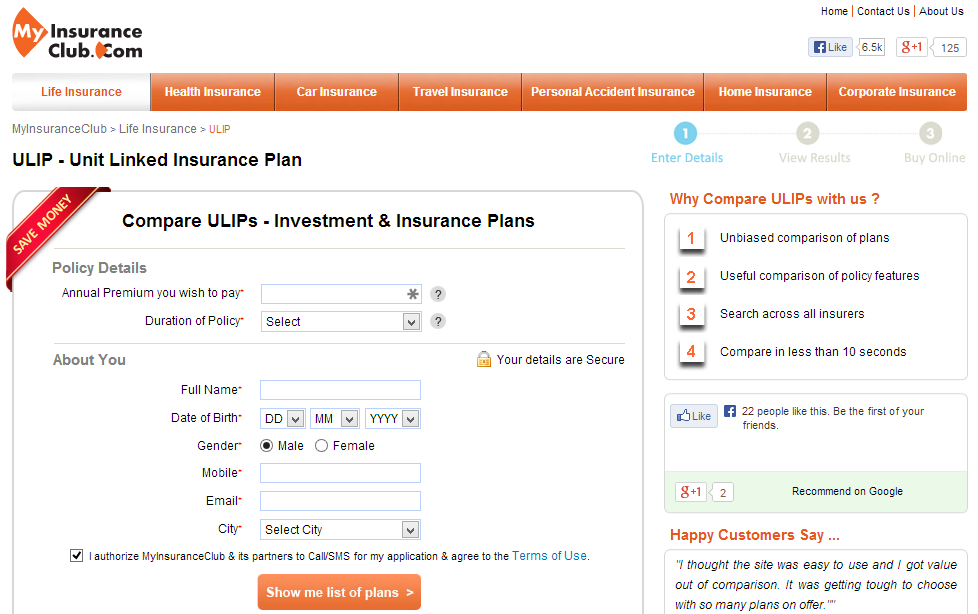 Let the strange name not deceive you. myinsuranceclub.com is capable of collecting the requirements, and showing a list of plans that may be of interest to you. They deal with all kinds of insurance, and pretty much work as expected to show the comparisons. myinsuranceclub.com also claim to be the first insurance comparison website approved by IRDA.
Not as modern looking as other websites (and even with a few spelling mistakes), GetMeInsure.com does the job well – as far as you do not expect the comparison in real-time and online that is.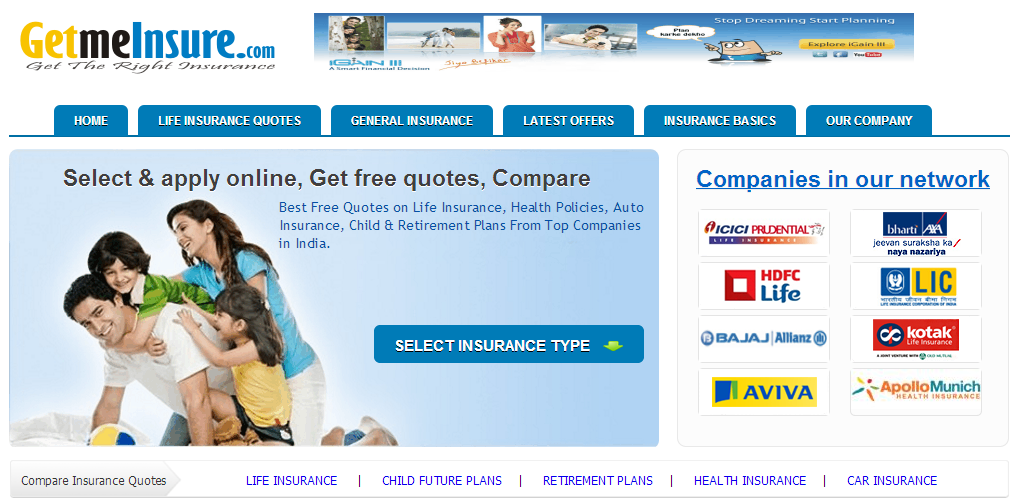 Getmeinsure.com deals with all major types of insurance, and works in a typical manner. You provide all details, and they get back to you with some human being who is going to fill you in with details about specific companies. You might see all those companies on the home page of their website. Pretty silly for this age, if you ask me. But, you should still try this route. Human agents are sometimes intelligent and may highlight some unknown fact about why a policy is expensite or otherwise. That is the sole reason this website makes it to the list.
So, there you are – three websites that can help you compare and see what exactly the insurance plans provide you, and how much does it cost. Be extremely careful though – the details have real big devils here. You cannot compare insurance, pick the lowest plan and be happy about it. Afterall insurance kicks in when you are in trouble – lost your car, had an accident, or worse. The wrong insurance companies can harm more than help here (not deliberate, but you can blame this on legal fine print that is not for mortals). You may also note that personal details have to be given out for any of these websites to act.