You are looking at all the Thanksgiving, Black Friday and Cyber Monday deals on gazillion websites and wondering what you are doing in India? Badly need a product that is only available in US, but you don't have anyone in the US right now to help? Well, iBhejo.com can help. iBhejo makes it to our quest for finding the good deals in India because of their uniqueness. The products on sale are not necessarily cheapest option.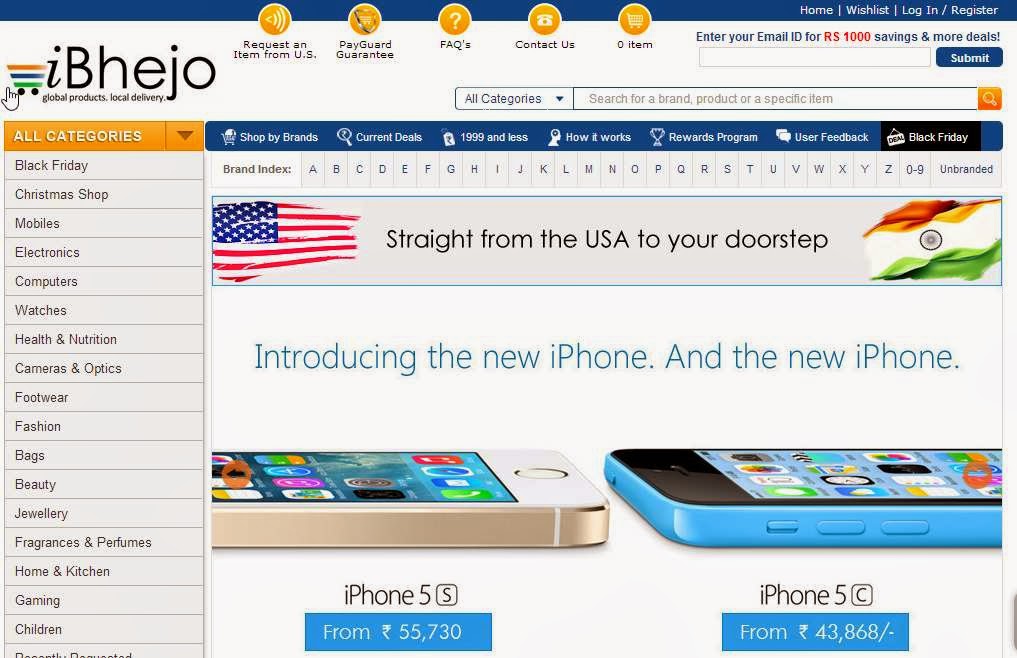 There are a host of websites today that can satisfy the need of a global Indian, at a price. iBhejo, inspite of the strange name, is one of the reliable ones. Using iBhejo is just like a regular shopping website – except for the fact that they import items from the USA and deliver it at your doorstep. All this without worries about customs, additional costs and all that complexities. Of course, this adds to the cost of the product itself. This is different from some of the other websites that enable drop-ship – provide a US address that the local shop can deliver to, and they deliver the product from the US temporary address to you in India.
iBhejo has worked as promised, the reviews are generally positive. But there are gotchas. Do not order any expensive item blindly. Verify on a couple of US websites directly, check out prices in Google Search, Amazon.com, and finally, check what kind of warranty covers the product internationally. You do not want a 55k iPhone to give you problems on the second day with Apple India refusing to help.