ShopClues started in 2011, when things were not particularly looking up. But the influence of ShopClues in the Indian online market place has been deep and broad. Founded in the USA, but headquartered in India, ShopClues has come a long way in the two years it has been operational. ShopClues is the first internet shop providing a managed market place platform for India. That implies that ShopClues itself provides the platform, and make sure the trust is established (ala http://ebay.in) while not selling anything by itself. ShopClues does not maintain any inventory, but establishes the communication and makes sure transactions between buyers and sellers are smooth.
When I came across ShopClues at its beginning, the deals were moderate to good, a few excellent. I was mildly surprised by a new entrant who was successful in establishing trust so quickly in the chaotic marketplace. This translated into a more than a few buys, and I have been generally satisfied with the product/pricing and the service.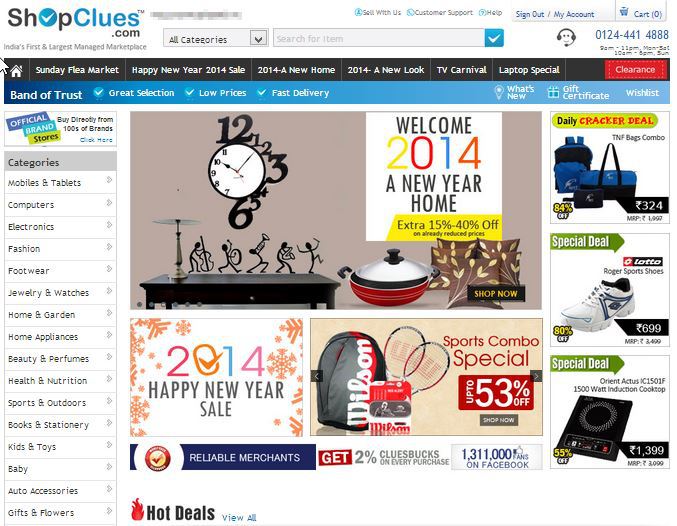 The things I especially found interesting were: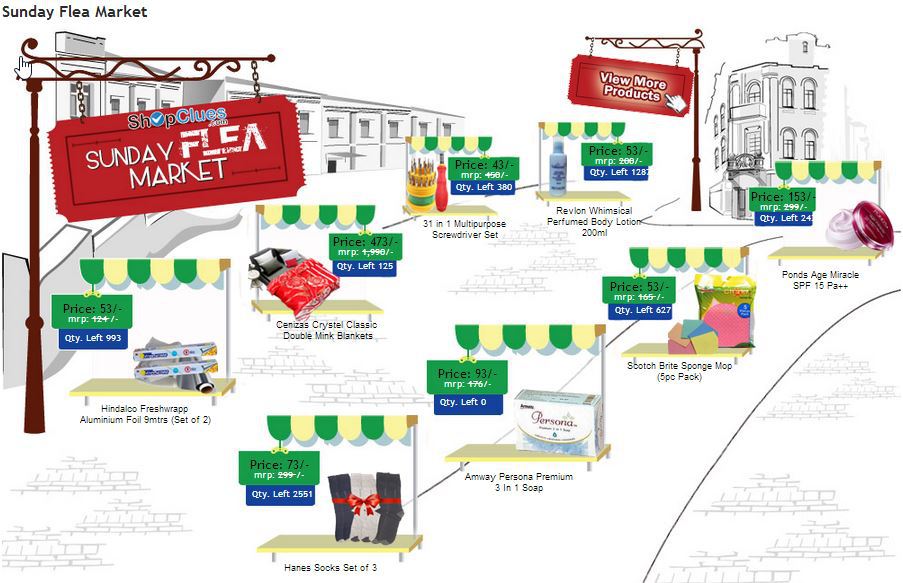 ShopClues have their own loyalty program based on ClueBucks. Items on the market typically carry the ClueBucks earning as well. You can accumulate ClueBucks and redeem them against an equivalent cash discounts on your newer purchases. Using ClueBucks obtained from higher value purchases (e.g. mobile phone) I have been able to get mobile scratch guard, and such lower value items for free. Typically it is more satisfying to get cash discounts here and now, rather than wait for loyalty points with an ability to choose crappy products elsewhere.
Now, all these deals and the race to bottom started well, and I am sure ShopClues means well. For e.g. who finds a Rs. 140 Axe deodrant for Rs. 49 + Rs. 34 for shipping? But this is kind of started going downhill thereon. There were rants on the internet (trust at your own risk) about how old items nearing expiry dates, and dubious looking items were shipped to buyers from the Sunday flea market, and from suspiciously low-priced deals. That followed the old adage – if it is too good to be true, then probably it isn't. I suspect at least some these were not looked into and addressed by ShopClues in a timely manner, hence there is not much respect today about the prices of the lower-valued items. Buy them at your own risk. If possible, stay away from deodrants, perfumes, computer cleaning kits, connecting cables, shampoos – even if they carry the sticker of a respected brand.
ShopClues continues to shine in odd deals. Keep a look out for electronics, mobile phones, and such, and you are in good hands. Support has been responsive for me, and I will look forward for them to get out of the muck created by the low-priced deals.