Who does not remember Amar Chitra Katha?
The comics have been satisfying the young and the young at heart for more than 40 years now. Thanks to our frequent trips out of Bangalore, and my frequent visits to the library, Amar Chitra Katha ranks the first of all the Indian comics (and may I say books) in my list. Thanks to the recent drastic change in reading habits on my tablet and partly due to the hectic work schedule, my reading habits nowadays have suffered drastically. What added a nice twist was Amar Chitra Katha, again.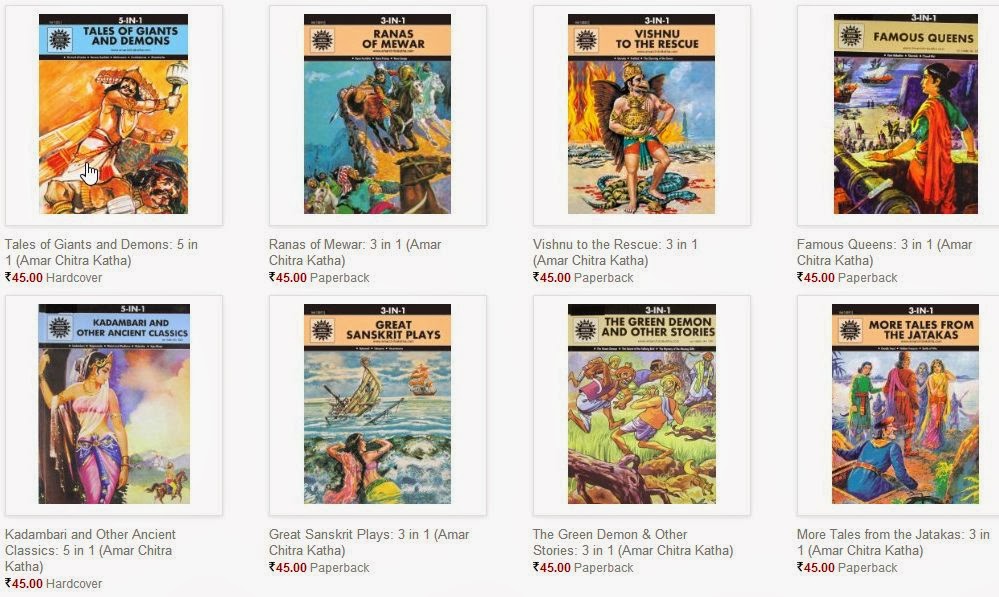 While browsing Amazon recently for yet another gadget (what else is new!?), I found this gem of an offer to read up on the popular titles of Amar Chitra Katha comics. With up to 90% discount and a big encouragement to not move my ass to the nearest book store, this provided a much needed break. After a long time, I did not feel  the clamor to remember what I read 200 pages back, nor did I feel dizzy about the number of things I would have to remember. It is just the reading up of stories told in the good old way – as it is meant to be.
Go ahead, pick it up. You know you deserve that 🙂
[Expired. Check other deals in comics.]