Consumer Electronics Show (CES) is an international event that showcases the upcoming, best and greatest of the electronics devices. This year was no different with more than a few devices on display, right from laser headlamps for Audi to cutting board iPad holder. There are too many devices/technologies on display, and if you are a self proclaimed technology enthusiast this week shows a world on steroids. Here are my top 3 exciting things tech from CES 2014.
1. Go Intel
Intel CEO Brian Kraznich delivered the key note address in CES this year, and the keynote was the real highlight with a couple of announcements.
a. Edison is a "full pentium-class PC" that is of the same size and shape of a typical SD card.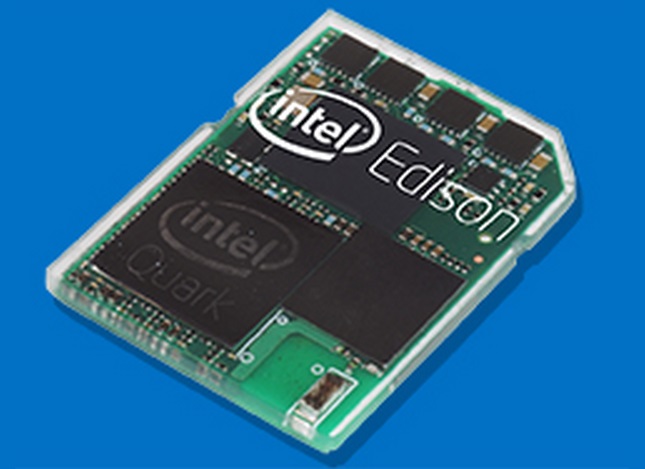 Edison is based on 22nm Intel Quark technology. Although the die size is same as the latest Core i5 processor, the Quark technology is designed for lower power, smaller size requirements as compared to raw performance. Intel hoped to leap frog the mobile phone market (where it isn't that strong) by unleashing this technology on Internet of Things and on wearable tech. This is apparent in what Edison can or will do.
With ability to run x86 (="normal computer") code and integrated wireless (WiFi, Bluetooth-LE), the device provides support for the existing developer tools and provides easier access to development of exciting products and innovations.
A case in point was the technology demo. The first of them started a story by embedding all intelligence to monitor a baby using only the infant clothes rather than use an external receiver. The device can monitor the baby's heart rate, sleeping patterns and more. The story ended with this Edison powered device connecting to the another Edison powered device – a milk warmer. The milk warmer can automatically start warming the milk when the baby is ready to feed. Move over, humans.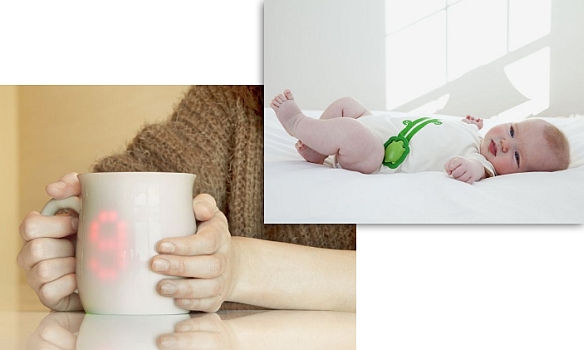 Intel also published reference designs for using this technology in ear-buds for monitoring yourself during exercise, a smart headphone that fully integrates with other wearable devices, and a smart wireless charging bowl.
2. Pebble up
Pebble hit the market nicely through a Kickstarter campaign in 2013. Pebble is a smart watch that enables you to track fitness levels, monitor weather, track stock market and sport scores. Pebble interacts with iPhone and Android devices seamlessly and extends what your phone can do in a watch. And oh, it can also show time. But all this was so 2013.
It is now 2014, and it is a market overcrowded by wearable tech. So, Pebble unleashed a thinner, water-proof, more stylish, stainless steel watch that is more acceptable to a larger audience (talk about moving to future by getting more traditional).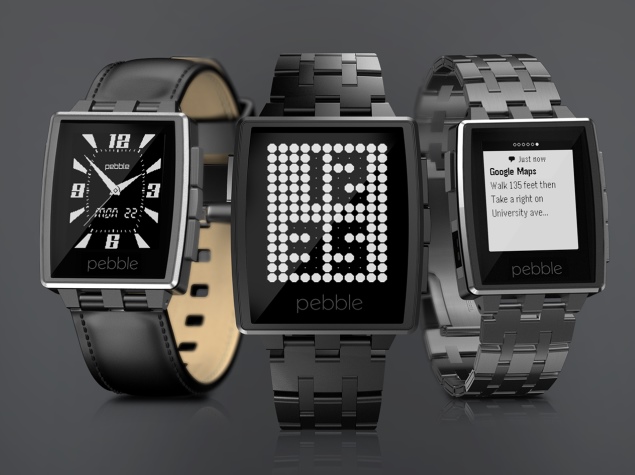 Pebble is also readying its app store and by the end of January 2014 you can find all Pebble apps in one place.
Head-over to the Pebble site to find out more!
3. Desktop computer revolution
Well, I don't quite know how long does our beloved desktop will stay with us. But I absolutely love the power offered by desktop at what I consider a fair price. So, you can imagine my delight when someone talks about easy upgrades.
Traditionally I have been playing around with computer parts to the point of insanity. Each time I have a significant upgrade (processor + motherboard), I typically replace the entire cabinet. I have also have not progressed with timely upgrades since I am perpetually short of money and I don't quite see point of upgrading one component while some other critical component stays the same.
The answer is this futuristic looking machine.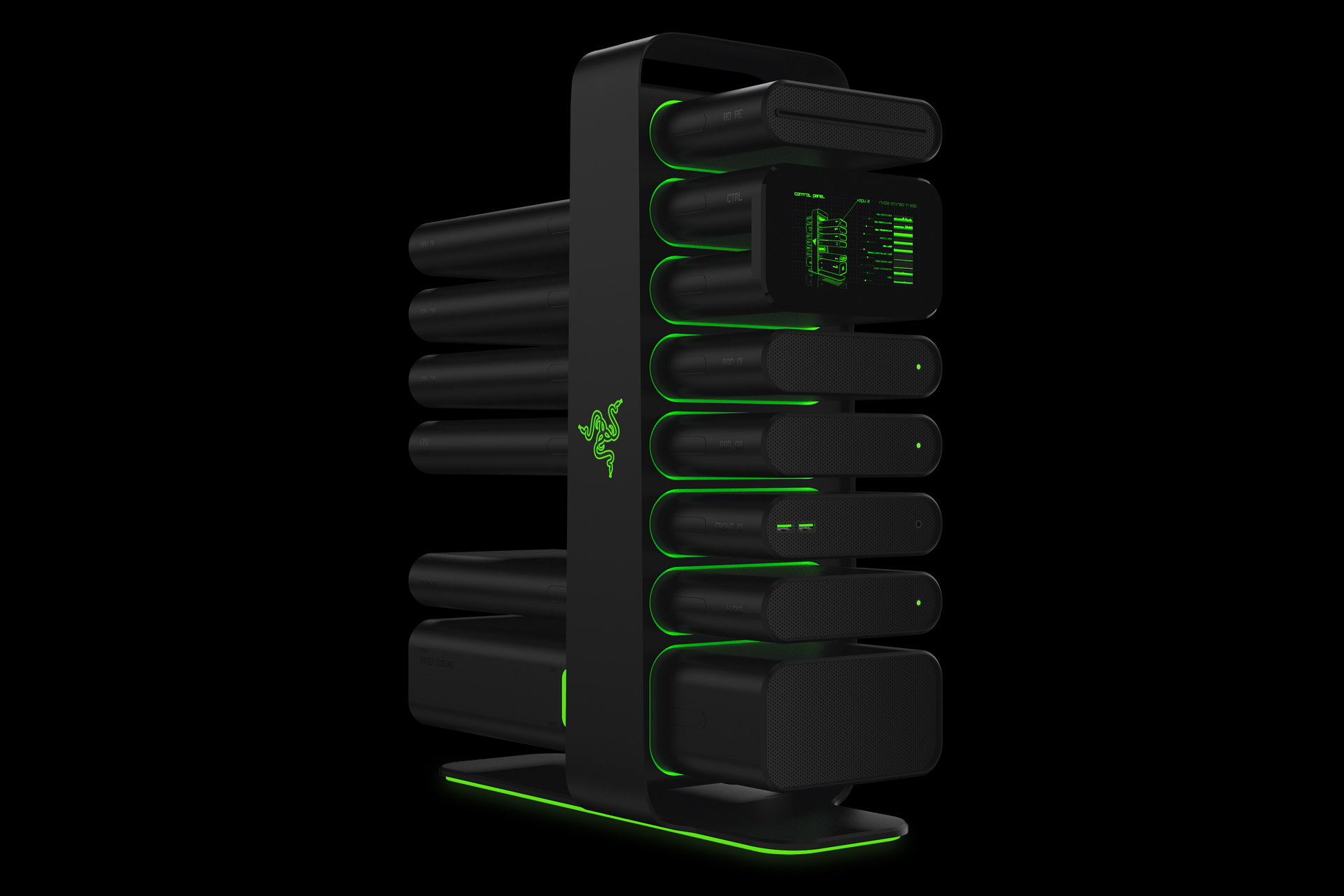 Razer's concept called Project Christine places the various components of a computer like lego blocks. Upgrade the component by swiping out a component and sliding in the new one. As easy as that. Though the upgrade of computers today is not a complex thing by itself, there are inconsistencies and incompatibilities that may not be as straight forward to find out. Project Christine assembles a powerhouse using blocks that are discrete components, which allow for rapid changes.
While certainly interesting this setup is proprietary, and that can stand between being all out successful to a 'been there' category. The desktop market is in for some rapid shrinking brought about by the tablet/mobile market, let's see whether innovations like these breathe life back into it.